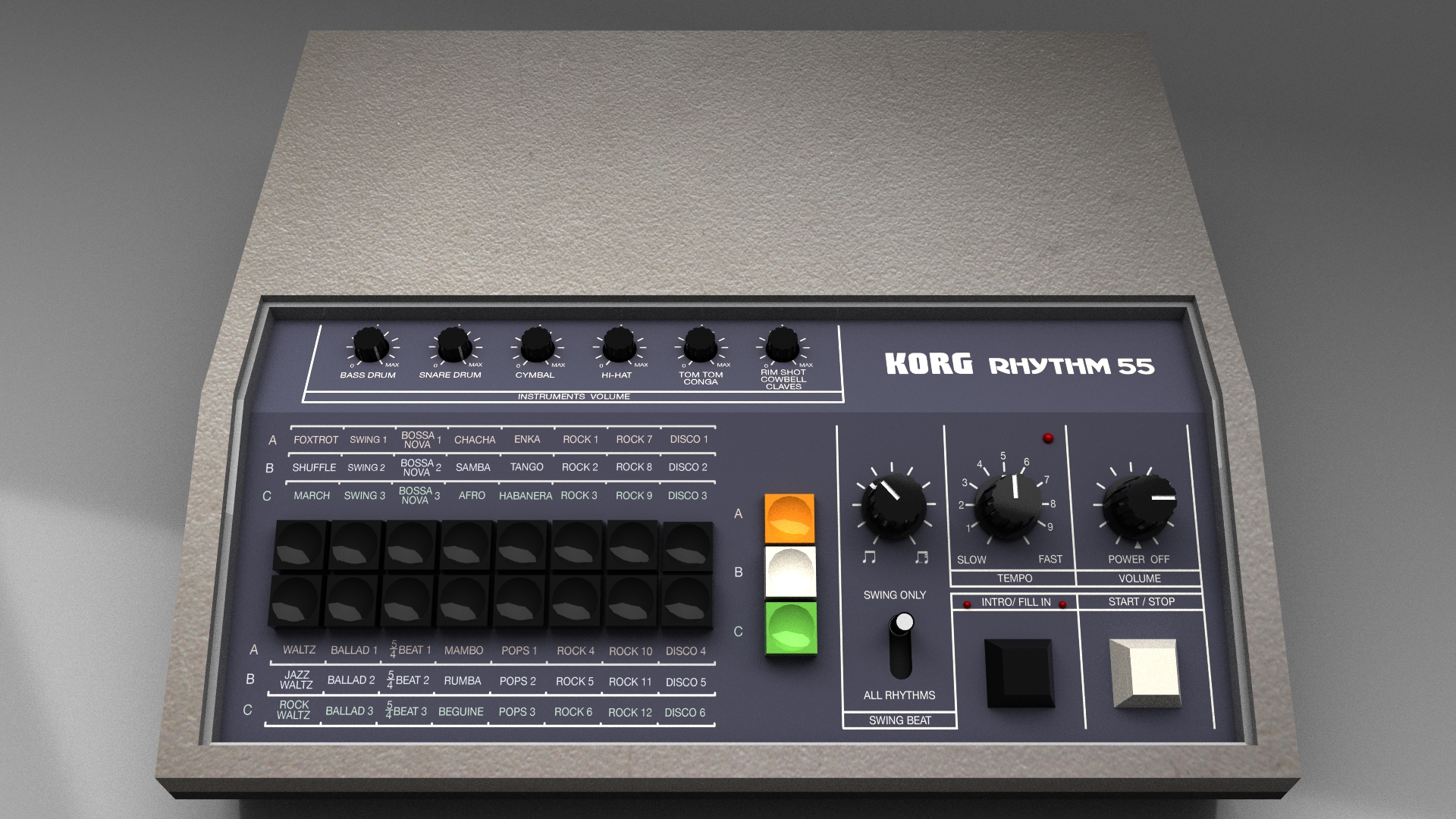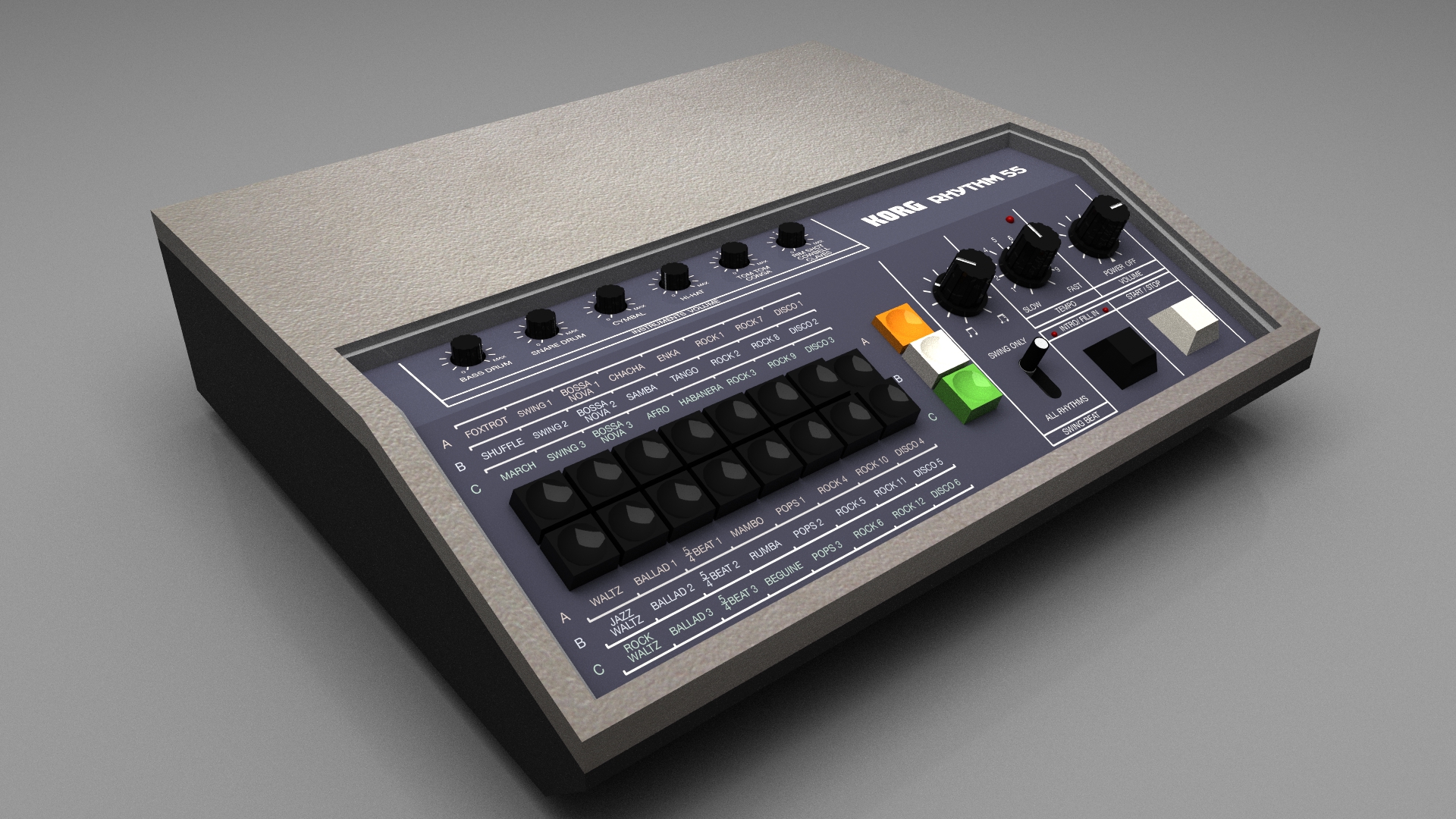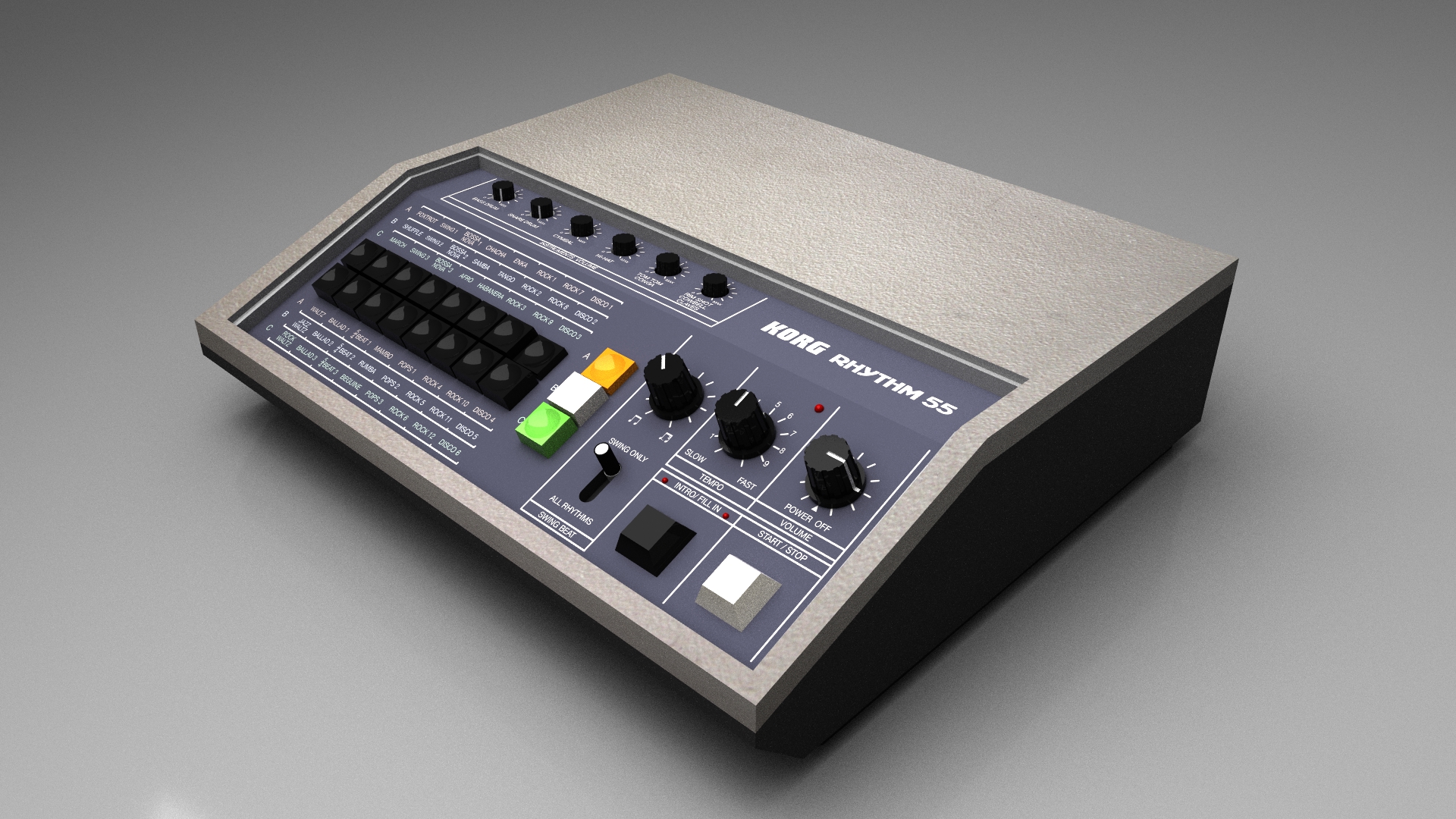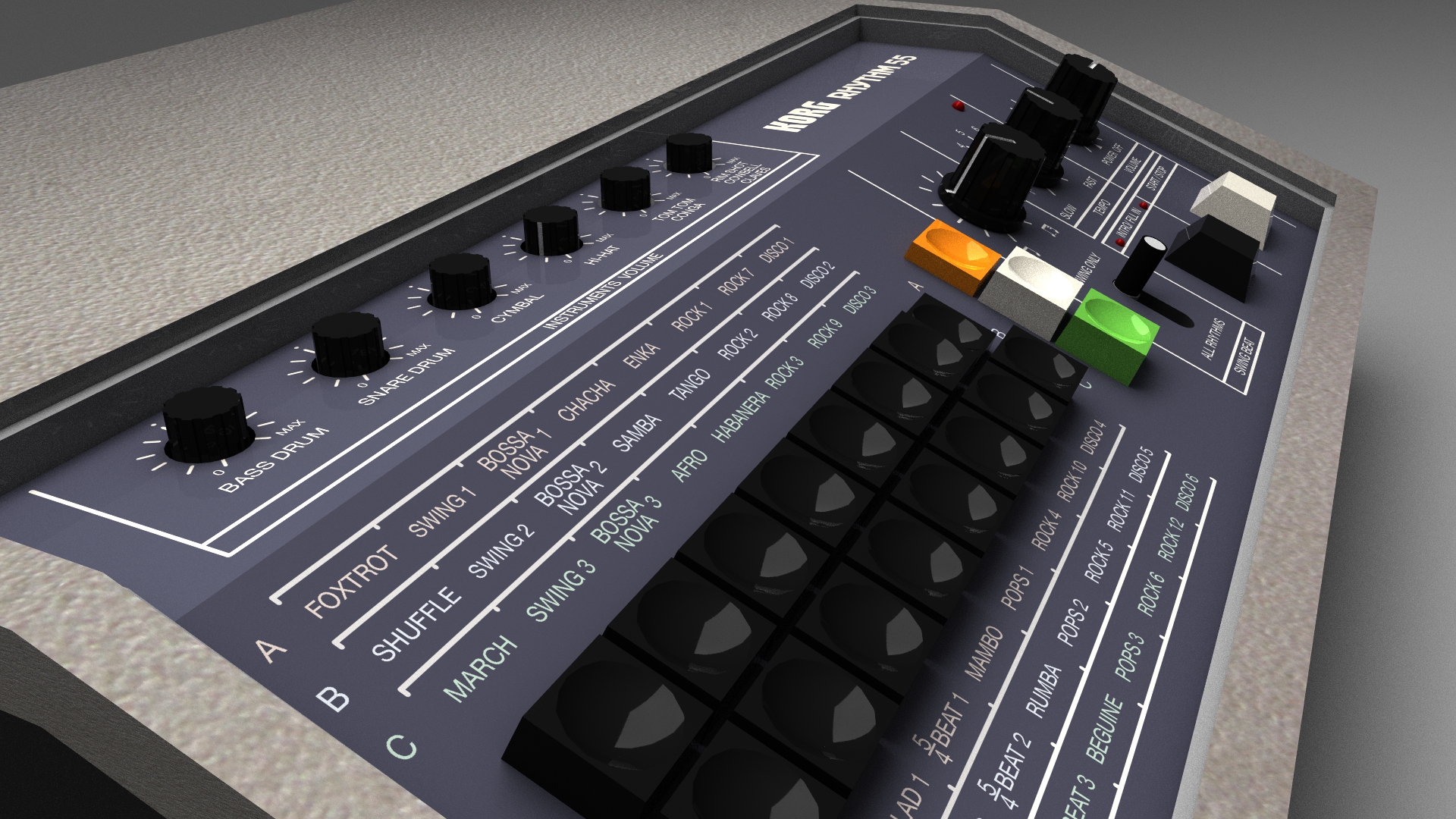 KORG KR55 (1979) BY KORG INC.
The KR55 was an advanced preset rhythm drum machine with up to 96 preset rhythm patterns. These patterns cover the whole gamut of presets (Waltz, Samba, Rhumba, Bossa Nova, Tango, Slow Rock, Swing, Rock, etc.). The KR55 also featured a "swing beat" control to add a variation to the groove. It was not possible to mix patterns, but by pressing either waltz or 5/4 beat together with a four-by-four selection, you would get a 3/4 or 5/4 version of the preset selected. Each drum sound's level could be individually adjusted for each pattern. The KR55 had footswitch inputs for Start/Stop and Intro/Fill functions and a trigger output to control external gear. The trigger selections included BD (the trigger pulse would follow the bass drum of the selected pattern), whole note, quarter note, eight note or sixteenth note.
The KR55B was a black-chassis version released in 1982 with twice as many rhythm patterns.
Notable users of the KR55 include Jean-Michel Jarre, Trio and Depeche Mode..
ALBUMS BY BERANEK THAT INCLUDE THE KORG KR55:
DRA TE' HÆLVETE / BALLS'N CALLS (1981)