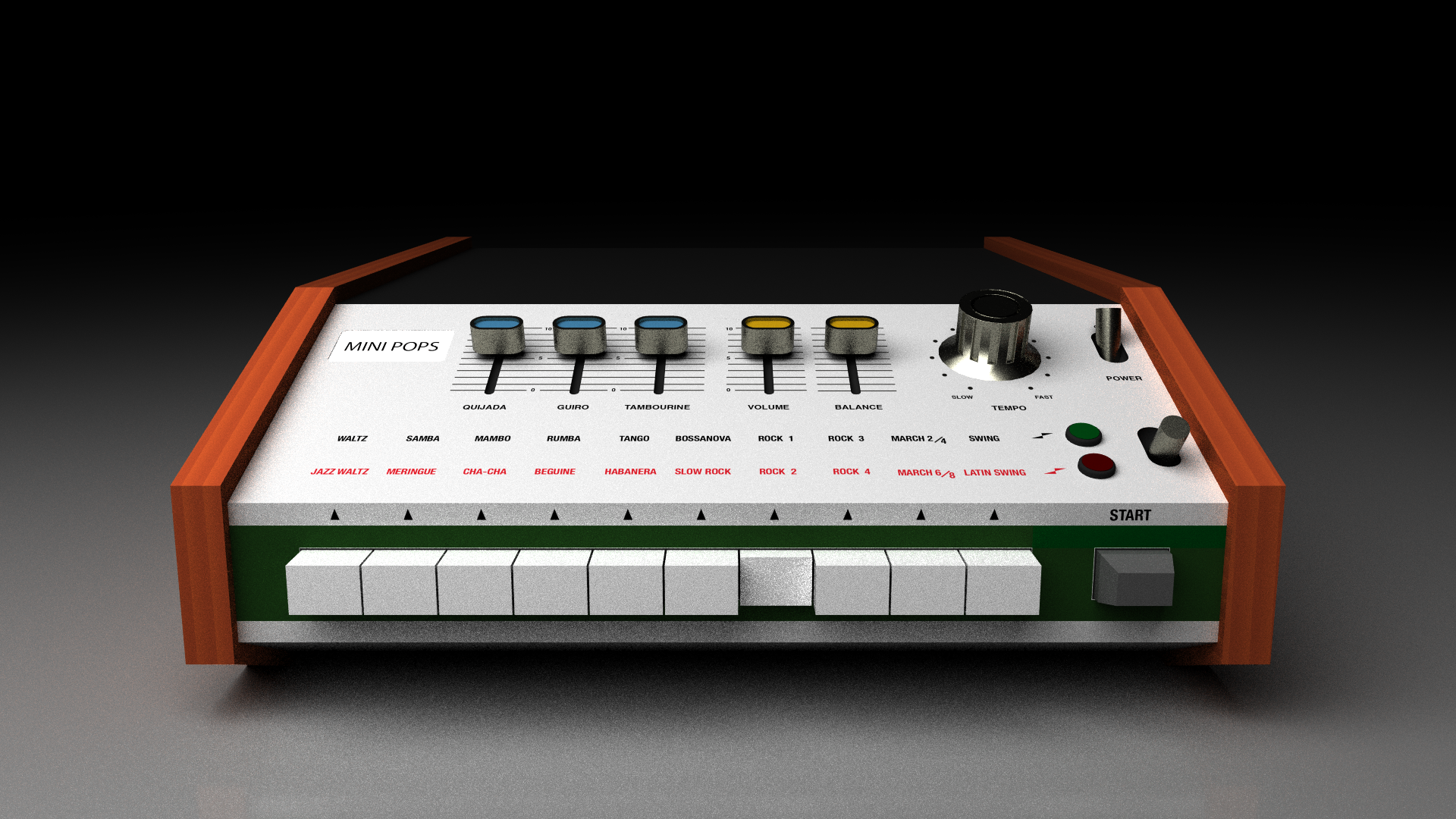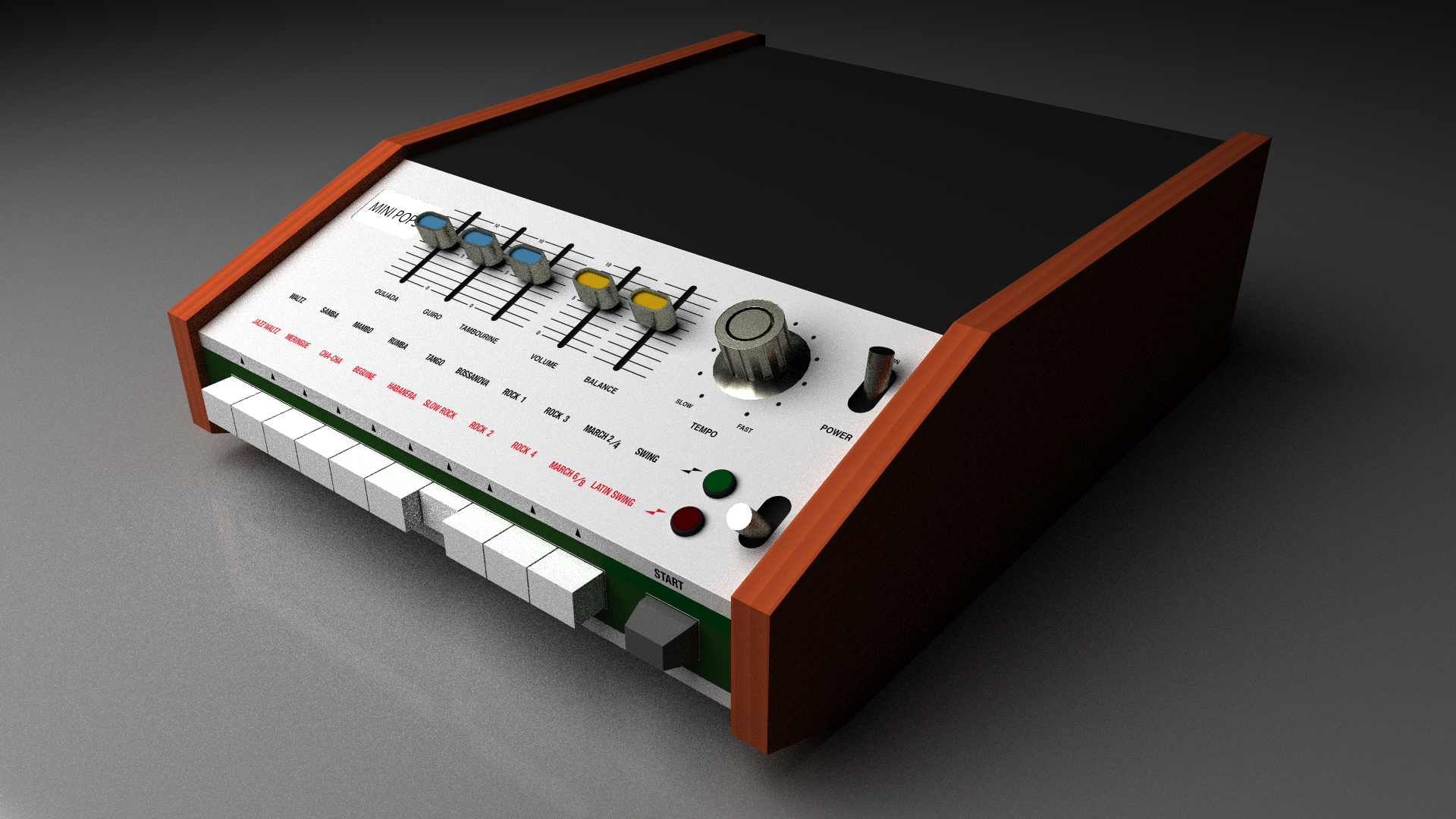 MINIPOPS 7 (1966) BY KEIO (KORG)
Mini Pops was the name given to a number of early drum machines - eh, well... rhythm boxes - from the Japanese musical instrument equipment company Korg during the late 1960s and the 1970s. The machines were based around a number of preset rhythm patterns such as waltz, samba and rhumba. The Minipops 7 is considered the most complete of the Korg's Minipops line of instruments up to it's time. It was released in 1966 and featured 15 percussive sounds and 20 preset rhythm patterns. All patterns could be combined to create complex rhythms.
The Korg Minipops 7 was also available under the name Univox SR-95.
The Minipops 7 gained a lot of attention when french artist Jean Michel Jarre used it as the rhythmic backbone on his legendary "Oxygen" album.
The above model was made in Lightwave 3D. The model and texture files are available for download here: